In recent months, a number of musicians have released their music as NFT or non-fungible tokens. Ticket to see Kaber Vasuki perform on the 24th January is available here. The Tamil musician, who is based in Canada, sold a demo for 50 ETH or about Rs 1.5 crore on OpenSea. In the domestic market, artists like Ritviz (with the help of artists Santanu Hazarika and Nucleya), as well as rapper Jay Kila, have sold their works on the Ethereum platform Foundation. As creators will be able to monetize their online work, then those in non-traditional industries are expected to see this as a source of revenue when their work is listed as NFTs.
If you're not familiar with NFTs, lets refresh your memory
A blockchain records ownership and provenance of an NFT or non-fungible token, which is a unique digital asset (or even a digital representation of a physical asset). As a result of this network of shared ledgers (the blockchain), the ownership and origin of each transaction associated with the NFT is verifiable and authenticated. The distributed and immutable nature of this system of record enables all transactions to be cryptographically validated. As an NFT, any of these can be sold online, even Jack Dorsey's first tweet. In the guise of an NFT, any of these could be a newspaper column, an artwork, a music EP, etc.
There is no denying the NFT boom is here to stay, and Indian creators are swarming to take advantage of it and sell their goods both locally and internationally. Mike Winkelmann's Beeple (the online alias he uses) made waves in March after selling Everydays: The First 5000 Days, for $69 million. As a result, homegrown gallery terrain.art has seen its shares of NFT sales rise; while Urs Fischer is also joining the club of artists selling NFTs. Non-fungible Tokens (NFT) are only just beginning to be used for the sale of art and the number of artists, creators, musicians, as well as influencers who are working to sell art online is only set to increase.
As part of an initiative in India, musicians have listed their works on exchanges, giving collectors and passionate fans a way to own the one-of-a-kind pieces, as well as adding a new avenue for their monetization. Kila, who lives between New York and Mumbai, explains: "I've been an independent artist my whole career, and as an independent artist you're always looking for new ways to find income. Especially during the last year with the pandemic, the live shows dried up, which are the main source of money for artists."
On the local level, WazirX, a cryptocurrency exchange with a token marketplace that was launched less than three months ago, is hoping to capture the NFT market. Unlike international exchanges – such as OpenSea and Foundation – our gas fees (which creators make to mint their NFT) are less than a dollar. Aside from working with artists, they have also cultivated the market and ensured that enough collectors are available for the listed works.
Vice President of WazirX, Vishakha Singh says, "When we began, we wanted to introduce multiple categories and go slowly, because this is a completely new market.". To ensure we are focusing on the right category of creators, we needed to identify them. Initially, we chose the art category and gradually added the music category [in July]. It has so far been a positive response. The platform has a limited number of creators at the moment so that we can study how this entire system is actually working in India since it is the first time we have done this."
The marketplace is seen by some as an opportunistic pivot away from the original goal of establishing a crypto exchange and some collectors have complained that sales are conducted in WRX – their utility token that cannot be used with the majority of wallets designed for cryptocurrency trading.
In India, musicians have listed their work on exchanges so collectors and devoted fans can own the one-off work, while giving musicians an additional avenue for monetization.
Rahul Sanghi, former Head of Strategy and Business Development at Koinex (the now defunct crypto-exchange), believes in the potential of cryptocurrency over the long run. "NFTs as a means to verify a piece of media's authenticity and provenance will remain legit forever. However, it is yet to be determined how that will eventually manifest itself in popular culture. In terms of easy-use cases, the digital collectibles market seems reasonable because people have always been attracted to collecting trading cards, sneakers, or stamps, for example. At WazirX, total NFT sales have surpassed 800 in just over two months.
He has released a 5-song EP with short-form video app Moj, a digital platform exclusive to him, which sold out on the day of production. However, he advises that just labelling his work NFTs is not a problem for his relevance.
"The idea is that if you buy my NFT, you're not just investing in an exclusive piece of digital art that I've created, but you're also investing in me as an artist," he says. "The benefit for me as an artist is majorly commercial, but it's also an opportunity for me to engage with a whole new set of creators and consumers who might not necessarily be my fans, but are fans of art in general."
Ritviz and Nucleya shared 60 NFTs on WazirX in honor of Independence Day, including the album "Baraat". Additionally, there are personal artefacts being shipped to the successful bidder in some lots, making it less of a traditional NFT auction and more of a collection of digital and tangible items. Angel Investor and Emerging Markets Advisor, Akshay BD explains, "What's interesting is that art will have no gatekeepers and artists will be able to reach their fans directly so that their art can be monetized."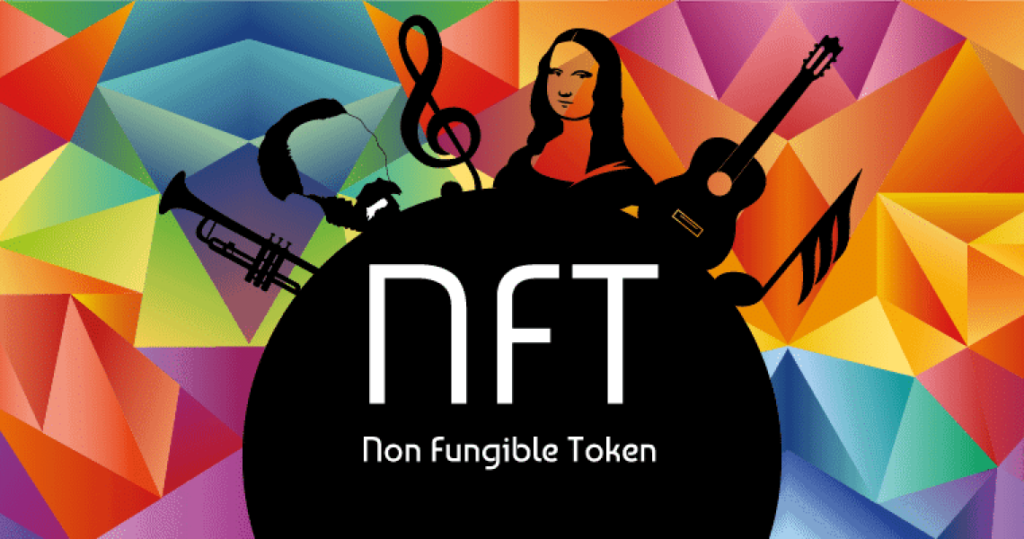 But there is one question that remains unanswered, and it concerns the legality of cryptocurrencies and NFTs. Bharucha & Partners Partner Sneha Jaisingh says the answer isn't straightforward. Despite the Supreme Court's ruling, cryptocurrency investors still retain the right to invest in the asset. "Recent statements from the Finance Ministry seem to suggest that there is unlikely to be a complete ban on virtual currencies." It is therefore a waiting and seeing scenario in the ecosystem.
As Singh of WazirX explains, "With NFTs, we have an advantage that these are digital assets being sold on the blockchain. The Supreme Court has already stated that cryptocurrencies are not illegal, so we are only waiting for the guidelines to come into play."
There is still a relatively small pool of artists being signed if the market is still relying on superlatives – such as the first female musician or rap EP. On WazirX, Singh says, "In the month of July we noticed we had achieved a creator to collector ratio of 1:2, and we're striving towards achieving a ratio of 1:1 between the collector and the creator." Over time, Jay Kila hopes to generate more collectors.
"It's not as widespread as it will be in a couple of years. I think it is going to become a model that independent artists can use because one of the interesting things that appealed to me is that besides just trying to sell a piece or an artwork that's associated with the music, you can sell the rights to the actual music – so you can give a percent away of ownership of the song, and that becomes a way for people to invest into the artist and whatever projects they're working on."
In the future, Sanghi posits, "The collectables sort of sphere is where NFTs right now seem to be having their moment, but ostensibly this is all leading towards us spending more and more time in virtual worlds, or this concept of the metaverse." We're definitely going to be able to enjoy art and music in our digital lives, if true.
The rush to list NFTs is being viewed as an opportunity to generate revenue at a time when the industry is suffering from a lack of live concerts and other revenue-generating events. Some people have referred to it as "the wild wild west," but that isn't stopping musicians from jumping on the bandwagon and planning releases using NFT space.
As these non-fungible tokens have grown in popularity, outsider artists have had an easier time disrupting the system. However, for the moment, the biggest drops are made by PR-savvy music producers. It remains to be seen if musicians will view it as a sustainable revenue source, a way to engage with their fans, or possibly a way to contribute to a nascent metaverse.