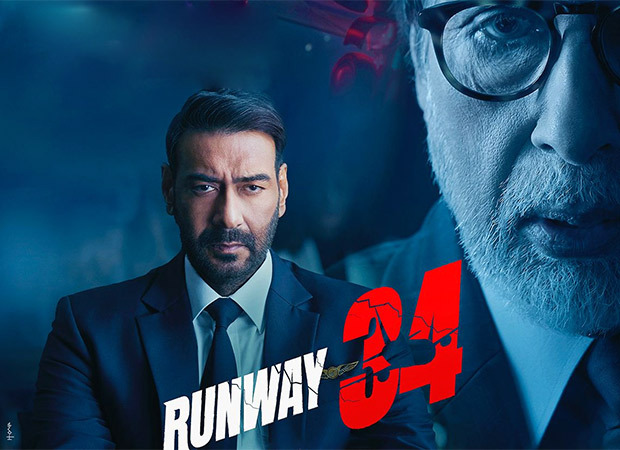 HeftyVerse, Hungama's Web 3.0 venture, is preparing to launch Hefty Marketplace, an all-in-one NFT platform for the media and entertainment business, in an industry-first move. HeftyVerse has teamed with India's biggest superstar Ajay Devgn to release the first NFT game and digital collectibles of the movie's lead three – Ajay Devgn, Amitabh Bachchan, and Rakul Preet Singh – Runway 34, in the metaverse, guided by its user-first and community-driven goal.
The latest release is one of several NFTs, collectibles, and "money can't buy experiences" now available on the Hefty Marketplace, which allows users to buy, sell, and interact with producers and collectors. Hefty is offering exclusive digital collectibles through Runway 34, which users can wear across many Metaverses as well as its own HeftyVerse (stay tuned!). In addition, there will be a lottery in which the winner will have the opportunity to acquire the real assets used in the film as well as a chance to have an exclusive virtual call with Ajay Devgn.
Hefty Marketplace will debut on the Polygon blockchain, using smart contracts in both ERC 721 and ERC 1155. Users can acquire NFTs via Metamask, WalletConnect, and Coinbase, which are all supported by the platform. Even though MATIC tokens are required to purchase NFTs, on the Hefty, NFTs can be purchased directly using bank cards. Hefty also supports the creation of a secondary market where users may simply sell their NFTs.
Hefty and NFTify, a leading NFT marketplace solution business, will collaborate to establish a powerful Web3 social branded marketplace with better payment choices and a user-friendly UX/UI, with community and engagement at its core. The Hefty Marketplace will help Web 3.0 creators from the M&E industry alter the NFT industry around the world. The strategic cooperation will help the NFT ecosystem flourish quickly around the world.
eDAO, an entertainment and creator economy focused entity built in collaboration with Polygon Studios and genesis partners like Hungama and Hindustan Talkies, funds and supports NFT projects and launches ranging from popular celebrities, record music labels, film studios, artists, gamers, and content creators co-created with flourishing Web3 communities.
How to buy some NFTs?
Connect your wallet, if you don't already have one, make one (Metamask is the easiest), save your seed phrase somewhere secure, and buy the NFTs. To buy the NFTs, you'll need MATIC tokens, which you can either deposit from an exchange or buy with your credit/debit card on our platform. You'll be asked to enter your mailing address for a chance to win the actual Runway 34 asset as well as a virtual call with Ajay Devgn in the fortunate draw! Click Continue to Payment, confirm the transaction, and your NFT will be acquired.