BITKRAFT Ventures, CMT Digital, The Xchange Company, Khaled Verjee, and Zyshan Kaba invested $4.5M USD in Horizon Blockchain Games (Horizon), a video game and Ethereum Web3 wallet and platform company. In the future, Horizon aims to create products created for everyday Internet users that combine the symbiotic economies of Web3 and Ethereum.
"This year will be monumental for Horizon Blockchain Games as we accelerate the adoption of Ethereum and blockchain technologies," said Peter Kieltyka, CEO of Horizon. "Our Sequence crypto and NFT wallet and our game Skyweaver make blockchain simple, fun and accessible for everyday users. We're thrilled to launch both products this year, and to enable virtually anyone with an Internet connection to participate in and benefit from this next generation of the Internet: the decentralized web."
In addition to offering Web3 access to end users through a game and a consumer-friendly wallet, Horizon also provides developers with tools to build the future of a truly decentralized Internet. Horizon will launch their wallet and developer platform, Sequence, as well as a genre-shifting digital trading card game, Skyweaver, in 2021 as part of Ubisoft's Entrepreneurs Lab Season 6. The game will revolutionize the digital card game landscape by providing more exposure to NFT cards and allowing players to buy, sell, trade and own them. Using the peer-to-peer decentralized marketplace of the game, players can transact instantly while keeping all of their digital goods secure in their wallets.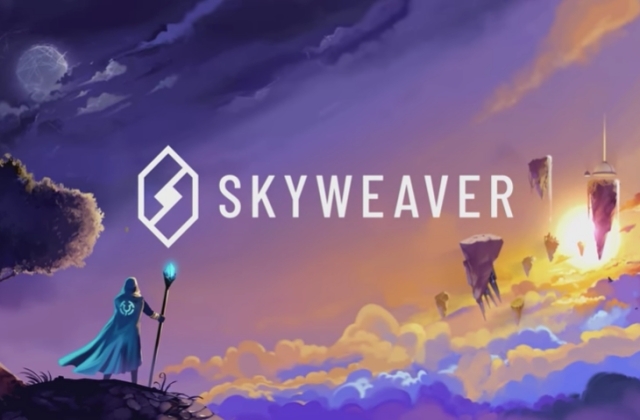 "We strongly believe that gaming and blockchain technology are a natural fit: as virtual worlds like video games are becoming social economies of their own, gamers also increasingly care about their digital identity, assets, and a fair participation for players and creators," said Moritz Baier-Lentz, Partner at BITKRAFT Ventures." The incredibly talented and renowned team at Horizon Blockchain Games has not only built a play-to-earn game that is fun to play, but has also created a truly remarkable piece of technology with their Web3 wallet Sequence. We believe that this technology has the potential to become the standard for gamers and blockchain developers—all while the real benefits of digital ownership will only continue to grow."
"We first got excited by Skyweaver in 2019 and became even more enthralled when we learned about the vision for Sequence," said Colleen Sullivan, CEO of CMT Digital. "Horizon's poised to make Web3 and Ethereum accessible and enjoyable for virtually anyone with an Internet connection, and we love working with them."
Horizon Blockchain Games: A Brief Introduction
Users and developers can easily harness the power of blockchain using Horizon's easy, fun, and efficient platform. Through Sequence's smart wallet and hybrid developer platform, users and developers can easily build and connect the next generation of the Internet using Ethereum, NFTs, Web3, DeFi, and Dapps. NFT cards can be won, owned, traded or sold in Skyweaver, the free digital trading card game. In addition, Horizon has investors such as Initialized Capital, Golden Ventures, Polychain, Coinbase, BITKRAFT Ventures, ConsenSys, DCG, Regah Ventures, iNovia, and The Xchange Company.
The BITKRAFT Ventures Company
Gaming, esports, and interactive media are three focuses of BITKRAFT Ventures, a global early- and mid-stage investment platform. The BITKRAFT network, founded and led by video game industry veteran Jens Hilgers, comprises some of the industry's most forward-looking startups, entrepreneurs, and organizations that are building the industry of the future–virtual worlds and economies. There are more than 40 companies in BitKraft's global portfolio and over $420 million in assets.
A global ecosystem of strategy partners, early candid partnerships, unparalleled domain expertise, and entrepreneurs are just a few ways BITKRAFT's international team creates significant value.
The CMT Digital Company
The CMT Group, through its CMT Digital division, focuses on the trading and investment of crypto assets and on engagement in legal matters in the crypto and blockchain industries. Leadership at CMT Digital, which includes trading specialists, technology experts, investors, and lawyers with extensive experience, has been together for more than two decades. It also offers early-stage venture investments in startups building solutions that advance infrastructure in crypto asset markets. CMT Digital manages crypto asset trading desks on centralized and decentralized platforms, and executes spot and derivatives trades globally. Being used to operating in highly regulated markets, CMT Digital participates in global discussions concerning crypto assets, blockchain policies, and best practices.
Has blockchain altered the future of internet?
Throughout the past few years, blockchain technology has undeniably transformed the way people connect, transact, and even access their entertainment. A blockchain-based gaming platform isn't HBG's first venture. Several others, including Axie Infinity, CryptoKitties, F1 Delta Time, and Sorare, laid the groundwork.
In all of these games, the emphasis is on digital asset ownership and by extension trading, rather than gameplay. Due to the fact that blockchain gaming is still in its infancy, this is to be expected.
Gaming becomes secondary when players are required to buy crypto, link wallets, and do everything else that is required to actually play. It's good to know that HBG's Sequence platform could help make it easier to develop a seamless platform for blockchain gaming. On the other hand, the gameplay cannot be compared. Regardless, it hasn't happened yet.