Entrepreneurs like Elon Musk are typically characterized by thinking and acting at a much larger scale than we're accustomed to. The name Musk has become synonymous with the future.
He attracts quite a bit of attention, attention that he does not deserve, whether he is working on electric vehicles (Tesla) or rockets in space (SpaceX).
His most ambitious projects explore almost every major industry and global issue imaginable, imagining a rewiring of that area or sector in a disruptive way.
Here are ten of Musk's companies that are disrupting traditional industries and creating new ones:
SpaceX
SpaceX has made headlines for rockets that can be reused, space tourism, and satellites that are capable of providing internet connectivity on earth. Musk founded SpaceX in 2002 with the aim of reducing space transportation costs and enabling a colonization of Mars.
Musk spent $100 million in 2002 to found SpaceX, according to his own account.
In addition to its financial success, SpaceX is also known for its technological innovations. SpaceX was awarded a lucrative contract by NASA in 2006. Rocket launched by SpaceX in 2009 was an all-liquid rocket, the first of its kind. It received an install mission to the International Space Station (ISS) with SpaceX's Dragon spaceship in 2010. NASA awarded SpaceX a second contract for helping shuttle crewmembers travel between the International Space Station and Earth in 2012.
Private companies are somewhat difficult to value, so it is difficult to determine the same for SpaceX. Across its three funding rounds in 2019, SpaceX raised $1.33 billion. According to the CNBC article, people with knowledge of SpaceX's financing plan said that the company was seeking a $250 million raise at a $220 per share valuation. By doing this, SpaceX would be valued at approximately $36 billion, up from $33.3 billion previously. The company ranks among the most in-demand of any pre-IPO company, and it is among the most valuable in the world.
The company had lofty ambitions when it was founded, but it has made significant progress in the aerospace industry since then. In August 2020, Falcon 9 celebrated the six-time reuse of a first stage booster. In 2015, the rocket company conducted its first reusable rocket launch. Despite its progress thus far, SpaceX has plans to launch its Crew Dragon spacecraft to the International Space Station at the end of October, marking the spacecraft's first operational mission.
Musk also announced in early October 2020 that the company had launched its latest batch of connectivity satellites, writing, "Once these satellites reach their target position, we will be able to roll out a fairly wide public beta in northern US & hopefully southern Canada. Other countries to follow as soon as we receive regulatory approval."
It is still Musk who is the largest shareholder and CEO of SpaceX, and the company is now worth far more than the original $100 million Musk invested when it was formed.
Musk would probably earn a huge amount if the company were ever taken public.
2. DeepMind Technologies
In late 2010, Musk served as a key investor in DeepMind Technologies, an artificial intelligence company. Google announced in Jan. 2014 that it had acquired the company for an undisclosed amount, but it was speculated to be between $400 and $600 million.
Musk is rumored to have invested in DeepMind to learn more about how fast artificial intelligence was evolving rather than make money. Research at Deep Reinforcement Learning has been a major focus at the company. It combines deep learning – commonly used for recognizing patterns – with reinforcement learning, which is based on reward signals such as scores in games. A paper published by DeepMind in 2013 gave the technique its name, which represented an important development in artificial intelligence.
Alphabet has used deep reinforcement learning internally to reduce power costs for cooling Google's servers, but DeepMind hasn't found any successful commercial applications.
3. OpenAI
OpenAI has been working on artificial intelligence since December 2015, when Musk co-founded it. A director since February 2018, Musk remains an important donor for the company
OpenAI aims to create machines with human-like intelligence, while prioritizing transparency and safety. The lab's first commercial product will be released in June 2020. Known as "the API," the tool lets businesses directly access OpenAI's powerful general-purpose text generation AI, which has been trained on trillions of words from the internet. It had initially been reluctant to publish the full text generation AI, for fear it would be misused.
In 2019, OpenAI LP received a US$1 billion investment from Microsoft.
4. Tesla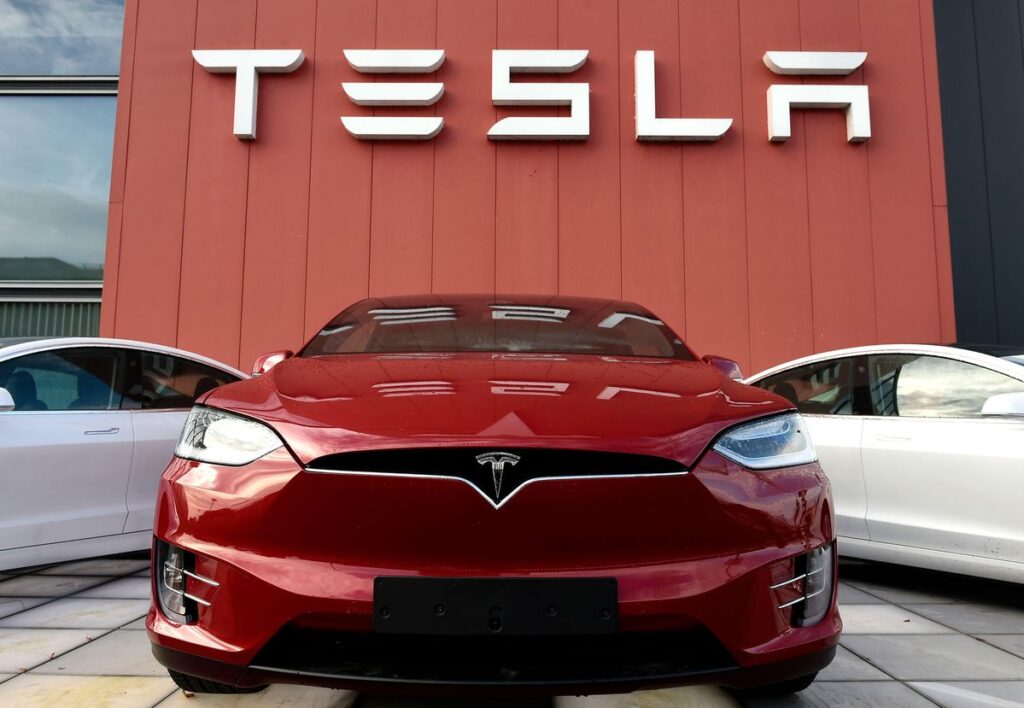 As Musk's most famous venture, Tesla is a game-changing electric car manufacturer that was partly responsible for popularizing the idea of battery-operated automobiles. In July 2003, Musk founded the automaker, and by 2005 the company had debuted a prototype of its electric car, the Roadster, which was put into production the following year. The company currently sells SUVs, sports cars, and sedans in addition to electric trucks and semis. It will offer pickup trucks and semis shortly.
Since its founding, Tesla has expanded into clean energy generation and storage in addition to its core automotive business. SolarCity, founded by Musk and selling solar systems, was acquired by the company in 2016. SolarCity is now a subsidiary of Tesla, which manufactures solar panels that look like roof shingles for a more aesthetically pleasing and effective solar energy solution. Battery systems are also available from Tesla, so customers can store their energy.
As part of his performance-based compensation package, Musk will receive $346 million of stock awards this year, according to Reuters. Musk receives no salary or cash bonuses; instead, he receives stock option awards that vest as the company's valuation rises and other milestones are achieved. Musk owns 25 percent of Tesla, or 241 million shares.
5. The Boring Company
The Boring Company was founded by Musk in December 2016 following frustration with traffic in Los Angeles and the limitations of traditional two-dimensional transportation networks. By building underground tunnels, the startup aims to circumvent traffic on surface roads so pedestrians, freight, utilities, electric cars, and autonomous vehicles can bypass surface traffic.
It has proposed multiple projects, including a tunnel that would transport passengers between Washington DC and Baltimore, Maryland. The company has built a test tunnel in Hawthorne, California, and is in the process of constructing a tunnel around the campus of the Las Vegas Convention Center.
In addition to selling 20,000 flamethrowers, the Boring Company made $10 million in revenue from this sale. As a publicity stunt or a means of raising more money without taking on debt or diluting ownership, "Not-a-Flamethrower" may have been a publicity stunt.
Announcing The Boring Company's first outside funding in July 2019, the company announced it had received the funding. Investing in early-stage venture capital companies resulted in the company raising $120 million. A $48.6 million proposal from The Boring Company was approved by the Las Vegas Convention and Visitors Authority in May 2019, which involves the construction of an underground tunnel beneath the Las Vegas Convention Center which will feature three stations and a pedestrian tunnel. Its first tunnel of two planned tunnels in the loop was finished in February 2020. Around $52.5 million is expected to be spent on the project.
6. Neuralink
Musk founded Neurolink Corporation in July 2016 to develop implants that interface with the brain. Initial plans include using the tech to enable people with paralysis to regain their independence by controlling their mobile devices and computers. People can use the devices to communicate via text or speech synthesis, to surf the internet, or to express their creativity by using art or photography apps
A coin-sized computer chip was implanted in the brain of Gertrude, Musk's test pig, in August 2020 as a proof of concept. According to Musk, Neuralink has attained FDA breakthrough device status, which allows it to conduct limited human tests in accordance with FDA guidelines.
7. Honorable mention: X.com (now PayPal)
Elon Musk founded X.com, an online bank, in November 1999. In 2001, eBay bought PayPal for $1.5 billion after merging it with software company Confinity.
A year ago, Musk bought the rights to X.com from PayPal, citing nostalgia. Visitors were temporarily redirected to The Boring Company's website, but the site now just displays a black "x" in the top left corner of a white page.
8. NeuroVigil
Several Musk investments have been made in NeuroVigil, which develops products for analyzing brain signals.
A portable brain monitor designed by NeuroVigil was launched in 2007: iBrain. May 2015 marked Musk's entry as a principal investor.
A goal of NeuroVigil is to assist drug companies in conducting clinical trials and in diagnosing and treating patients with neurological and neurodegenerative diseases by analyzing electrical signals from the brain.
9. Vicarious
Despite Musk's famed aversion to artificial intelligence, he has invested in a startup called Vicarious.
Musk isn't confident in artificial intelligence. At the AeroAstra Centennial Symposium near the end of 2014, he mentioned "summoning the devil" as one way to describe it.
It makes sense then that Musk has invested in leading AI startups that are working to develop more friendly smart bots in the future.
Vicarious, a 2010 startup that specializes in artificial intelligence, is one of them. Vicarious received a $40 million investment from Musk in spring 2014.
Despite its unusual secrecy, Vicarious is building an algorithm to "achieve the visual, linguistic, and motor abilities of humans," according to their website.
According to Scott Phoenix, founder of Vicarious, the company aims to have a computer that can think like a person but does not need to eat or sleep.
The project intends to give NASA a way to monitor the brain activity of astronauts aboard the International Space Station.
10. Stripe
A company founded in 2010 called Stripe, which specializes in online payments, was acquired by Musk.
In addition to being invested in PayPal, Musk is also invested in a rival startup: Stripe, a company that accepts payments online.
By allowing companies like Lyft and Facebook to accept payments anywhere, the company hopes to open up online apps and payment processing to everyone.
Recently, it was valued at $5 billion. In addition, the company has added "buy" buttons to tweets as part of its partnership with Twitter.
CONCLUSION
It is difficult to ignore Elon Musk, a polarizing figure in the worlds of tech and business. Regardless of what people think of him, he is an innovator tackling a wide range of issues.
Tesla and SpaceX are probably the best-known of his numerous ventures, but he has much more to his name.
Some key points:
i) Among the many companies that Elon Musk has disrupted are Tesla, SpaceX, and Tesla Motors.
ii) The Boring Company, PayPal Holdings Inc., SpaceX, DeepMind, Tesla Inc., and Musk are some of the company's best investments.
iii) Bloomberg Billionaires Index estimates Musk's net worth at $209 billion as of Jan. 26, 2021.