It also has its own marketplace for non-fungible tokens (NFTs) and has launched cryptocurrency tokens called $GARI.
The Bollywood actor Salman Khan has signed on as the brand ambassador for the NFT marketplace after recently launching his own collection. In Mumbai, Salman unveiled his $GARI programme on Saturday.
According to the company, $GARI will enable content creators on Chingari to set up their own ecommerce space, sell physical merchandise, build NFT creations and help fans fund their favourite artists.
Sumit Ghosh, Chingari's co-founder, said $GARI will position the platform as the "trailblazer of social infotainment" and "will lead the Indian crypto blitzkrieg".
"Chingari's blockchain platform will allow users to obtain tokens for creating or watching content. The idea is to monetise creators' talent and empower them via a social platform," said Ghosh, who is also its chief executive.
Over 30 venture capital firms and individual investors invested over $19 million in Chingari in lieu of its token. The $GARI tokens are in supply in the amount of 1 billion, Ghosh told ET. It will be available for sale to "accredited investors" next month and eventually listed on cryptocurrency exchanges. Approximately 10% of Chinari's supply is held by the company's team.
OnMobile, Republic, AngelList, and existing investors participated in the $15 million equity funding round, Ghosh said. The funding will be used to build the Solana ecosystem with cryptocurrency technology called '$GARI'. In addition, the company intends to create features to enable creators to monetise their crypto tokens and use them for social media applications.
In addition to letting users download and upload short videos and shop for merchandise, Chingari was launched in November 2018. App is based in Bengaluru and boasts 50 million monthly active users and 85 million downloads to date.
NFT: What Is It?
A non-fungible token (NFT) is a blockchain-certified copy of pixelated punks, art, videos, music, and photos. It is unique and cannot be duplicated. Since their introduction in 2017, they have risen rapidly in prominence when compared to cryptocurrency, though both make use of the same technology. Founded in 2009, Bitcoin is the original cryptocurrency.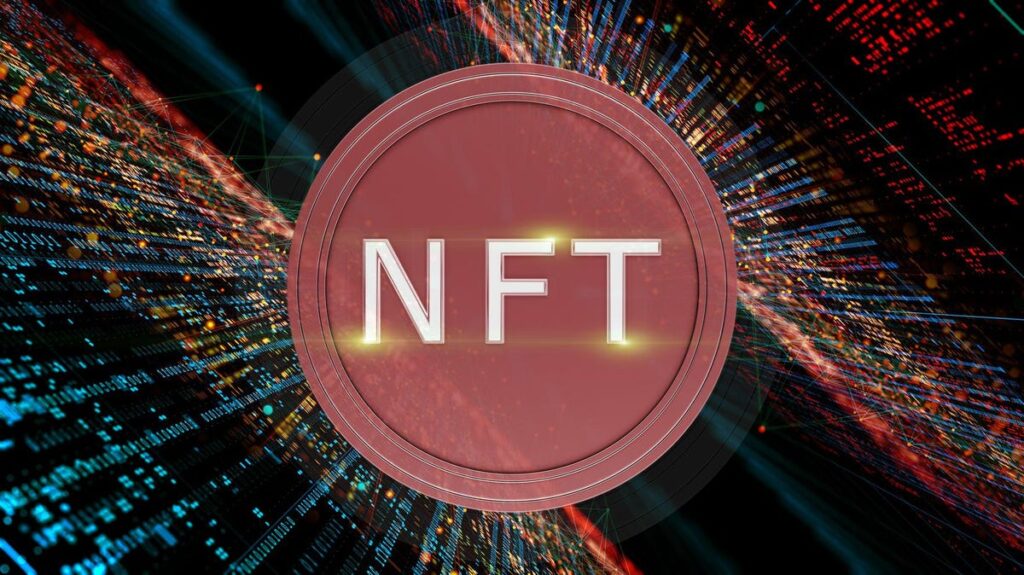 NFTs cannot be interchanged with cryptocurrencies, which are fungible or splittable. Unlike traditional collectibles, NFTs also allow the creator to be paid a certain amount each time the item is sold. OpenSea estimates that monthly NFT sales jumped from USD 8 million (roughly * 60 crores) in January 2021 to USD 95.2 million (roughly * 714 crores) in February 2021. The growth pace has accelerated even more since then.
NFTs are fetching skyrocketing prices on auction houses, but not everyone is convinced. You can't become Leonardo Da Vinci if you paint the exact replica of the Monalisa, and the copy can't have the same value, monetarily or otherwise.
Connection to India
In spite of this, many Indians see an opportunity to tap the growing market and also tap into the tech-savvy generation that is driving the sector. It will be interesting to watch Amitabh Bachchan's NFT collection and understand how the sector will evolve in the country.
A TV anchor named Vishal Malhotra released an NFT in July of this year, which reportedly sold for about 2.5 ethers, approximately USD 5,500 (at the time), or around *4.12 lakhs.
On June 1, this year, WazirX announced the launch of India's first NFT marketplace. Creators and collectors began flooding the online crypto exchange with applications soon after. A number of exchanges have added NFT services since then. Conversations about NFTs spiked in India between April and June, according to Twitter. There was a 43 percent increase in the three months.
Poets and artists view NFT as an opportunity to directly reach their audiences and, in the process, also make money from them. They used to have to go through middlemen to reach traditional exhibitions and brands, which was time-consuming and frustrating. YouTube and platforms like it then offered a solution, but not everyone found it useful. The NFT, on the other hand, was a way for them to draw people and offer them a personal experience. Owning something unique also gives investors a sense of pride.